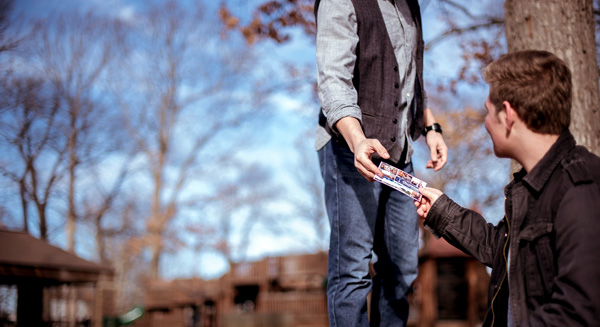 This commission is the result of a burning passion among member organizations and leaders to see vibrant, healthy evangelism initiatives birthed throughout PCCNA.
The mission of the PCCNA Evangelism Commission is to impart a burden to pastors and leaders at the local church level to become more missional minded as it pertains to the lost. By God's grace, this would result in imparting a God-given burden for the lost and a passion for growing the church/kingdom of God through seeing people turn from darkness to light through the transforming work of the cross. The core of our mission is to see a burden for the unsaved as a driving motivation and the DNA of every church and believer.
To establish a commission that every network, denomination, and fellowship within PCCNA would value and assist in the following aspects:
Equip the body of Christ at the local church level - If it is not birthed and maintained through the local church, it is not sustainable for long-term fruit.
Mobilize the local church and regional conferences to train laity and serve local pastors in efforts to reach their communities
Develop a team within the commission who have a life calling to equip the body of Christ in evangelism and evangelists who carry that passion
Develop a plethora of strategies that would serve the local church, no matter their specific DNA
Add to the commission experts, who have a long track record of effective evangelism ministries, strategies, and resources which could strengthen the commission-Member experts would be vetted to assure they carry the heart of PCCNA.
To carry the heart of PCCNA, which includes a Spirit-empowered expression of evangelism; to make every effort to include input from the various aspects of PCCNA to promote unity and cooperation of the common goals; to be a blessing to this fellowship and exhibit the heart of servants
Evangelist Joe Oden, Chairperson
Assemblies of God
Dr. Wayman Ming, Co-Chairperson
Pentecostal Church of God
Dr. Mark Swank, Secretary
Church of God
During the first year, the commission will continue to champion GO21, which has developed into GO Decade and was embraced by PCCNA leadership in the 2020 annual meeting. We want to continue connecting with denominational leaders to provide resources, heighten awareness of the GO 2021 national initiatives (under the leadership of Werner Nachtigal and David Gibson), and to aid national, appointed, evangelism leaders.
Our goal is to help denominations become fast-tracked into the process by providing materials produced by the denominational movements such as the Assemblies of God and Church of God as prototypes.
The commission will be enlarged to at least 10-15 active members (missional leaders) from various PCCNA denominations and networks, who will collaborate, share in vision development, and assume ownership of finalized, goals, vision, and values.
A minimum of 10 commission members will be engaged with commission initiatives. However, we hope to add only those who fit the mission and let called, missional leaders with a burden for the lost be the driving force.
One to two regional equipping and mobilization gatherings/conferences will be held annually in different cities throughout North America to provide a broad array of relevant training to fit a plethora of church DNA's, represented throughout the Pentecostal church. A key takeaway for every church, leader, and pastor who attends would be to help them develop a long-term strategic plan that would fit their church's unique expression in reaching their community for Christ. State/district leader/overseer equipping will be a vital component for imparting missional leadership that develops missional people.
Our commission meetings will include discussion of different resources that would serve PCCNA in the area of evangelism and community outreach.
The full commission will work together in establishing long-term goals; however, we will specifically be engaged in more than written reports and meetings. One primary goal will be equipping and mobilizing regions and churches to train and engage their constituencies in fulfilling the Great Commission.