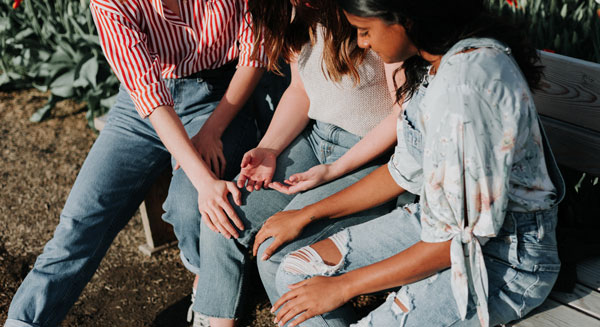 The Women in Ministry Commission was formed with a desire to serve the PCCNA in advancing the kingdom of God, positively impacting the cause of Christ and His church in North America, and promoting unity among people of the Spirit.
To equip, resource, and encourage women in ministry to form relational networks, designed to provide opportunities for living scripturally enriched and healthy lives
A loving community to develop friendships with other women in ministry (Acts 2:42; Philippians 2:1-2)
An edifying Word offered in a variety of resources and settings (2 Timothy 3:16-17; Colossians 3:16)
Healing hope for those struggling with day-to-day challenges of ministry (Isaiah 61:1-3)
A growing faith through nurturing covenant groups, retreats, life coaching, and ongoing dialogue (Hebrews 10:24)
Our initial goals are to establish a listing of resources and networks that are currently available through PCCNA member organizations, connect monthly through e-newsletters, and offer monthly covenant calls or virtual meetings as opportunities for women in ministry to connect. (The Helper Connection, a PCCNA member ministry, also provides regional trainings and relational retreats for ministry wives and women in ministry. Visit www.thehelperconnection.org for more information.)
We would hope to establish stronger connections among women within PCCNA member organizations and the broader kingdom of God through offering a loving atmosphere to develop friendships with ministry wives and women ministers and providing resources (digital and print), regional trainings, and relational retreats for these women.
Kay Horner, Chairperson
The Helper Connection
Wanda Brackett, Co-chair
Foursquare Church
Stephanie Truelove, Secretary
International Pentecostal Church of Christ
The commission will meet annually in conjunction with the annual meeting of the PCCNA. Additional meetings will be scheduled each year in locations of common interest to the commission members, in regional trainings/retreats, and via teleconference or other electronic medium.